Are Veneers Permanent?
Veneers are a cosmetic dental treatment that uses thin layers of tooth-coloured material to achieve a sparkly white smile. While teeth whitening can whiten stained teeth, it may not be able to remove stubborn stains.
At-home teeth whitening can't provide long-term results, whereas professional or in-office whitening can last 2–3 years. But what about veneers?
The procedure for most veneers is meant to be permanent because they are bonded to your teeth. Depending on the veneer type and care and maintenance, veneers can last around 10 and sometimes as long as 20 years.
Treatment can't be reversed, but veneers can be replaced if they wear out, break, or come loose. The good news is once you commit to veneers, there are ways to take care of them so they last longer.
WHAT ARE DENTAL VENEERS?
Dental veneers are thin shells bonded to the front of your teeth. They are typically made from porcelain or a resin-composite material.
Veneers are quite versatile, as you can get one or several. More commonly, veneers are applied to the front eight teeth and can drastically improve the appearance of your smile.
Veneers can treat the following cosmetic concerns:
Chipped or broken teeth
Discoloured teeth that don't improve with teeth whitening
Small teeth
Misshapen teeth
Gaps or spaces between teeth
Not everyone is a candidate for veneers. You can speak to your dentist about your options or if you have concerns, such as:
Tooth decay or gum disease. These need to be treated before considering veneers.
The amount of wear on your enamel. If there's too little enamel, veneers may not adhere properly.
You have too many missing teeth.
If you clench or grind your teeth, this puts more pressure on veneers and can cause them to break or chip.
TYPES OF DENTAL VENEERS
Apart from porcelain and composite resin, which require some preparation before applying, you can also get no-prep veneers. Here are the 3 types of veneers:
Porcelain Veneers
Before placing porcelain veneers, your dentist will likely remove some of your enamel to ensure the surface is rough and the veneers remain in place. Sometimes, this can involve grinding down some of the teeth.
Your dentist will make an impression of your teeth for a mold. The mold is sent away to a lab that creates the porcelain veneers. You can have temporary veneers until your permanent ones are ready.
Porcelain veneers can be more expensive, are stronger, and last longer than composite veneers. They may also require more than one visit to complete.
Composite Resin Veneers
Composite veneers use a tooth-coloured resin, the same as the one used in enamel bonding, to give the appearance of natural teeth. Your dentist may apply several layers of composite resin to achieve the look you're after.
A special light is used to cure and harden the veneer. Composite-resin-based veneers require less tooth removal, can be applied in one visit, and is less expensive than porcelain veneers. However, they may get easily damaged and last only 5–7 years.
No Prep Veneers
Like traditional veneers, no prep veneers are custom-made. They require minimal alterations and are less invasive because only some enamel is removed.
They might not be for everyone, so speak to your dentist if you are a candidate or if no prep veneers are right for you.
WHAT HAPPENS BEFORE & DURING VENEER PLACEMENT?
Before the procedure, you will have an appointment to discuss your options and how many veneers need placing. This can include checking teeth health to ensure you are a candidate for veneers.
If you are, your dentist will remove some enamel and take impressions of your teeth for custom veneers. Your dentist will evaluate your custom veneers for shape, fit, and colour at the next appointment.
Before the veneers are placed, the teeth are cleaned, and a grinding tool is used to create a rough texture. A dental cement bonds the veneer to the tooth, and ultraviolet light hardens the cement quickly.
Lastly, your dentist will make adjustments if necessary and check your bite. Your appointment time will vary depending on the number of veneers placed, and there is usually no downtime after.
ARE DENTAL VENEERS PERMANENT?
Traditional dental veneers—porcelain and composite, are permanent and irreversible. This is because enamel and part of the tooth may be removed to make space for the veneers.
If the veneer itself wears down, breaks, or loosens, the tooth can't remain as is and requires replacement veneers for life. No prep veneers, on the other hand, are reversible.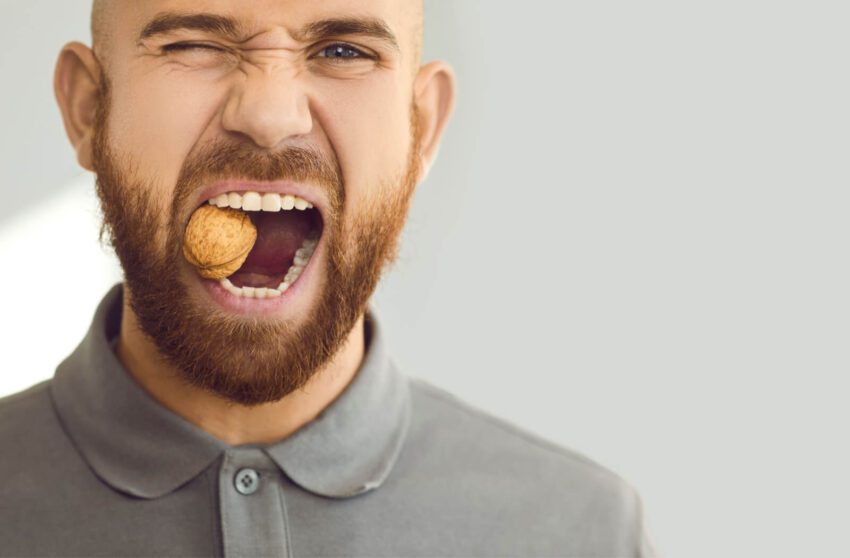 HOW TO TAKE CARE OF VENEERS?
Even though veneers can have a lifespan of up to 20 years, you can ensure their longevity by taking the following precautions to protect your veneers:
Brush and floss daily.
Avoid biting on hard objects such as ice, pens, and fingernails.
Avoid chewing on tough foods with your front teeth.
Avoid using your teeth to open packages.
Wear a mouth guard or retainer if you tend to grind or clench your teeth at night.
Wear a mouthguard if you play sports.
Regular dental exams and cleanings can ensure a deep clean and monitor the condition of your veneers.
IMPROVE YOUR SMILE WITH VENEERS
Dental veneers provide a solution for various aesthetic issues. If you wish to achieve the smile of your dreams, 8 West Dental Care can offer you a broad range of options.
Contact us today so we can assess your oral health and see if you're a candidate for veneers.