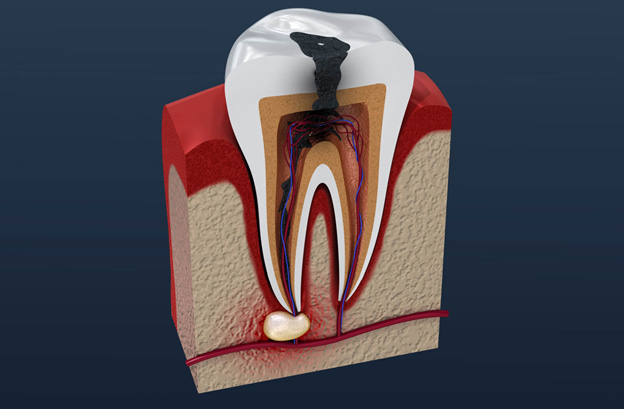 How Do I Know if I Need a Root Canal?
The inside of your tooth contains a pulp which can sometimes get infected or inflamed because there has been decay. Tooth decay can be caused by several issues and depending on your oral health history, it may not be preventable.
When you have an infection in your tooth, many times a root canal is the best option to clean out any bacteria and save the rest of the tooth. When your infection does not respond to antibiotic treatments, a root canal can be done so that your dentist can clean out this infection.
A root canal is usually performed if you have an infection inside your tooth and this infection is not responding to other forms of treatment.
Depending on how far along your infection or inflammation has become, your dentist will determine what can be done to save your tooth and in most cases, a root canal can help. If you leave infections and inflammation untreated, it could lead to more serious dental concerns down the road.
Keep reading to learn more about tooth infections, what causes them, and how a root canal can help.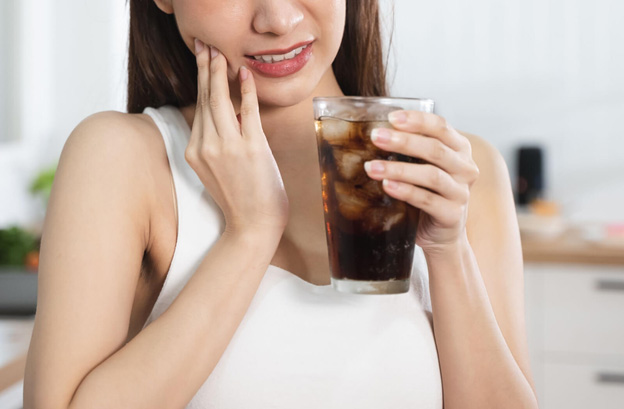 What Are Some Signs of an Infected Tooth?
When you have a tooth that is infected, there will most likely be many signs that something is wrong. Signs of an infected tooth include:
Sensitivity to hot and cold: If you eat or drink something hot or cold and there is a dull ache or a sharp pain, this could mean that you need a root canal. If the pain lasts for long periods after you have eaten, this is a sign that you could have an infection.
Discolouration of your tooth: You might have suffered trauma to your tooth and some of the internal tissue could be exposed to infection. Your tooth would then have a grayish-black appearance.
Pain when you touch the tooth: Similar to temperature sensitivity, you could experience pain whenever your teeth are touched. For many patients, this will not go away or if it does, it will come back.
Swollen gums: If your gums are swollen, this could be a sign that the infection has gone down further in your tooth. Your gums may become tender and swollen to the touch. This can also go away but if it comes back, it could be a sign that there is a severe infection.
Other Causes of Tooth Pain
Constant and persistent pain is another symptom that you could be suffering from an infection. With many patients, this could be the first that you need a root canal but your pain could be caused by several things which may not mean that you need a root canal.
If the pain is constant though, even if it goes away for some periods, it could mean that you have an infection. Some of the other causes of tooth pain could include:
Cavity
Sinus pain
Gum disease
A damaged or cracked filling
Tooth pain can be a very uncomfortable feeling and in many cases, your symptoms will only get worse. It's best to see your dentist once you notice the pain so they can assess where the pain is coming from and what the best treatment will be for you.
What Happens During a Root Canal Procedure?
A root canal procedure is done by drilling into the tooth to clean and disinfect the pulp of the tooth. Your dentist will thoroughly examine your tooth to see the full scope of the infection.
Similar to having a deep filling, the area will be numbed so that you will not feel any of the procedure. The area will be covered with a dental dam, and a sheet of rubber, to isolate the tooth that is being worked on.
Once your dentist has drilled into the tooth, they will flush away and clean out the infected area, and the tooth will be disinfected. Then, the tooth will be filled so that there are no areas where the infection or bacteria can come back in. Depending on how severe your condition was, there might need to be more coverage done to the tooth.
In certain cases, there might be further restoration needed to the tooth. If this happens, you might need a crown or a crown and post. If your tooth becomes weak, this will help to make sure that there is no cracking or breaking of the tooth.
Root Canal Recovery Time
For many people, the pain in their teeth should go away within a couple of days. Due to the nature of this procedure, your mouth and jaw could be a little bit sore for a few days after the procedure. It may take some time for you to feel completely better but most patients notice most of their symptoms have gone after a few days.
Benefits of a Root Canal
Root canals are common dental procedures that are performed every day. While some people might avoid a root canal procedure due to fear, it's actually a relatively painless procedure. The mouth is numbed during a root canal, so the worst of the pain will be from the injection or during the recovery process.
Besides this, other advantages of a root canal include:
More efficient chewing
Normal biting force and sensation
Natural appearance
Protects other teeth from damage
Preservation of natural tooth
Trust Your Teeth with the Professionals at 8 West Dental Care
The dentists at 8 West Dental Care are here to help you through your tooth pain.
If you think that you need to have a root canal or have general questions about your oral health, book an appointment today to speak to one of our dentists today.